News
Check back here for regular updates from Excalibur Fabrications.
Project completion of Service Hub for CAPITA January 2016
Client: Interserve
Project: Lingfield Point, Darlington.
Service hub for CAPITA
Details: Manufacture and fit 13 structural portal frames, 4 service platforms, various structural steel work and handrails.
The project was delivered and completed on time.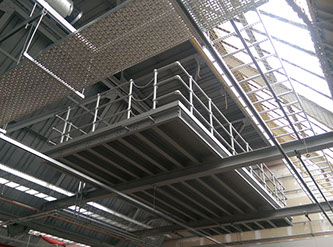 Excalibur Fabrications Limited gained their CE Marking certification in December 2014. Having achieved CE marking we can now demonstrate compliance with the appropriate manufacturing standard for structural steelwork, and we are fully CE approved.
Under the Construction Products Regulation (CPR) we now follow all legal obligations and mark our products so they are covered by the harmonised standards. This applies to all our products including steel beams, bolts and fabricated elements and systems made from CE Marked products.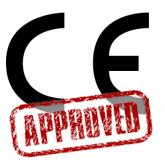 The CRP makes it quite clear that CE Marking applies to everyone in the supply chain and imposes certain legal requirements on the manufacturer, the importer and the distributor. It's important to be able to identify which part or parts of the supply chain describe their activity and the legal obligations, as failure to comply is a criminal offence. In the UK there is a penalty for not complying which may include a fine, imprisonment, restrictions on the company being able to trade or all three.
CE Marking is a legal requirement for all structural steel within the UK and Europe.
We conform to BS EN 1090 and our Execution Class is 2. The engineer should derive the Execution Class based on the design parameters which are appropriate to each individual project.
Excalibur Fabrications Limited demonstrates their right to CE Mark their products, by providing the following three documents (click document titles to view):-
Welding Certificates


issued by

Zurich Insurance

Declaration of Performance (DOP)


issued by

Excalibur Fabrications Limited
Excalibur Fabrications Ltd., 2 Charles Street, Sunderland SR6 0AN
Registered and accredited with